Modern Family stars the Pritchett-Dunphy-Tucker clan, a wonderfully large and blended family. Together these three families give us an honest and often hilarious look into the sometimes warm, sometimes twisted, embrace of the modern family.
Original Release
09/23/2009 on ABC
US Release
09/23/2009
Links
Website Facebook Twitter Instagram
Cast
No episodes available for this season.
Directors
Writers
Creators
Cast
Producers
Editors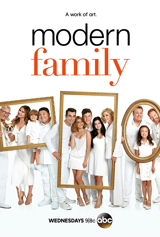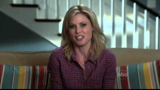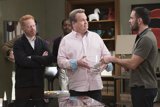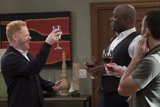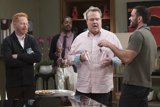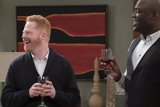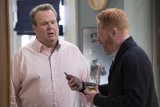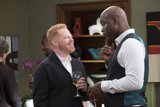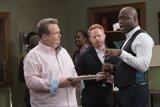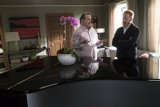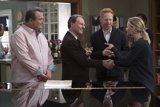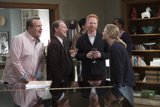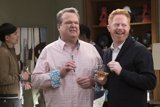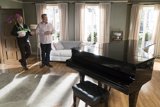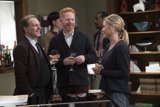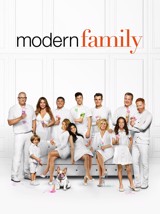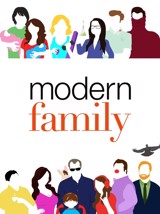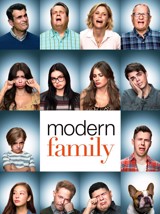 | | | | |
| --- | --- | --- | --- |
| 2020 | Emmy | Outstanding Guest Actor in a Comedy Series | Nominated |
| 2020 | Emmy | Outstanding Directing for a Comedy Series | Nominated |
| 2020 | Emmy | Outstanding Sound Mixing for a Comedy or Drama Series (Half-Hour) and Animation | Nominated |
| 2019 | Emmy | Outstanding Sound Mixing for a Comedy or Drama Series (Half-Hour) and Animation | Nominated |
| 2018 | Emmy | Outstanding Sound Mixing for a Comedy or Drama Series (Half-Hour) and Animation | Nominated |
| 2017 | Emmy | Outstanding Supporting Actor in a Comedy Series | Nominated |
| 2017 | Emmy | Outstanding Comedy Series | Nominated |
| 2017 | Emmy | Outstanding Sound Mixing for a Comedy or Drama Series (Half-Hour) and Animation | Nominated |
| 2016 | Emmy | Outstanding Supporting Actor in a Comedy Series | Nominated |
| 2016 | Emmy | Outstanding Casting for a Comedy Series | Nominated |
| 2016 | Emmy | Outstanding Comedy Series | Nominated |
| 2016 | Emmy | Outstanding Sound Mixing for a Comedy or Drama Series (Half-Hour) and Animation | Nominated |
| 2015 | Emmy | Outstanding Supporting Actor in a Comedy Series | Nominated |
| 2015 | Emmy | Outstanding Supporting Actress in a Comedy Series | Nominated |
| 2015 | Emmy | Outstanding Guest Actress in a Comedy Series | Nominated |
| 2015 | Emmy | Outstanding Sound Mixing for a Comedy or Drama Series (Half-Hour) and Animation | Won |
| 2015 | Emmy | Outstanding Casting for a Comedy Series | Nominated |
| 2015 | Emmy | Outstanding Comedy Series | Nominated |
| 2014 | Golden Globe | Best Television Series - Comedy or Musical | Nominated |
| 2014 | Golden Globe | Best Performance by an Actress in a Supporting Role in a Series, Miniseries or Motion Picture Made for Television | Nominated |